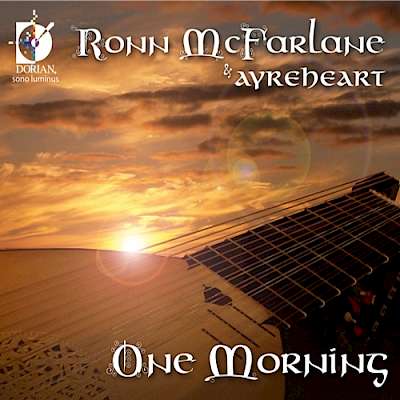 The album's title tune "One Morning" was written one early Spring morning - a surprise respite from the Winter chill, making the spirit feel full of possibility and glad to be alive. It was on of those moments when one realizes, with rare clarity, that with every day come an opportunity for a new beginning.
This is also the debut recording with the instrumentalist of my new band, Ayreheart, which includes Mindy Rosenfeld (flute and harp), Mattias Rucht (percussion) and Willard Morris (bass). I'm also grateful for the musical contributions of guest artists Jessyka Luzzi (vocals), William Simms (lute), and Danny Mallon (percussion), as well as the members of the chorus and string quartet who lent their talents to this recording project.
Following in the footsteps of Indigo Road, One Morning seeks to break new ground for the lute; and attempts to show this "King of Instruments" from the past to be an amazingly flexible and expressive instrument for new music in a wide range of styles.
-Ronn McFarlane